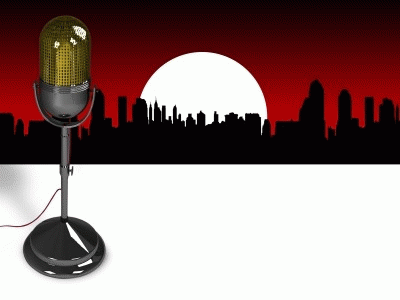 drdiskradio.com is a series of three internet radio broadcasts which started in 1996 with a single broadcast and has now
expanded into three simultaneous 24 hour 7 days per week internet music broadcasts today. Our broadcasts originate from
central Illinois in the heart of Lincolnland and are non-commercial in nature and brought to you simply for your listening
pleasure. This web site is totally free of advertising and contains no popups or viruses. I have never been financially
compensated in any fashion or manner for any content contained within my broadcasts or on this webpage. My broadcasts
are presented to you solely for your listening enjoyment and pleasure. If you wish to support the fine artists, composers,
and musicians whose music you hear presented on any of my broadcasts please do so by purchasing their music over
the internet or at your local retail music outlets. Each of my internet broadcasts are of a different genre, format, and type
of music which are listed below as follows:
Music for Lovers Through The Night
Music for the romantic heart in all of us
" If you have ever loved someone if only once in your life then you are truly blessed"
Genre/Format: Romantic Music
Broadcast via the Pirate Radio/Radio Destiny broadcast server and media player
and uses the Shoutcast DSP and Winamp media player to broadcast
Dr. Disk's Examination Room Ambient/New Age
soothing ambient/new age sounds 24/7
Genre/Format: Ambient/New Age Music
Broadcast via the Streamer P2P broadcast server using the Oddcast DSP
and Streamer P2P internal media player to broadcast
Dr. Disk's Examination Room Jazz Sounds
relaying jazz from WSIE 88.7 " The Jazz Station "and originates from
Southern Illinois University@ Edwardsville in Edwardsville, Ilinois
( I relay their station with their permission of course )
WSIE 88.7 " The Jazz Station " is the jazz heart of the greater St. Louis
metropolitan area and one of the finest jazz stations in the United States
Genre/Format: Jazz
Broadcast via Paltalk audio/video chatroom ( the broadcast is audio only )

My thanks to my son Sean for providing this domain name and hosting this site on his servers

This page last updated on 09/18/17


click one of the images below to follow us on Twitter
or to like us on Facebook



there is no music resident on this website, it's pages, or it's server
any music heard on this site is called up and rendered from offsite

This website is a Level 1 Member of Internet Free Zone, we do not sell anything on or from this site and we have no
advertising or commercial advertising at all on this site, nor do we engage in any spamming activity. Your activity on
this site, enjoyment, and privacy concerns are our primary concern and very important to us.


EFF ( Electronics Frontier Foundation ) Defending your online electronic
rights in the digital world since 1990, Let our music keep on playing.

all programming code on this website is written in ordinary good old fashioned html by Dr.Disk